Laminate Flooring In Beaufort, Bluffton, & Hilton Head, SC
Laminate is yet another fantastic flooring option for your home. With its ability to mirror the looks of hardwood or natural stone while still boasting the benefits of an engineered flooring, laminate is a flooring that continues to ascend in popularity with each passing year. At Specialty Flooring, we feature a generous selection of laminate flooring from leading brands like Shaw, Mannington, and Engineered Floors. 
With laminate in the home, you, as a homeowner, are treated to a flooring choice that will consistently look great while needing little in the way of care & maintenance. By investing in a broom and putting it to use on a regular basis, you'll be able to prolong the lifespan of your laminate flooring while ensuring that your floors look great day in and day out. Available in a wide range of colors, plank sizes, looks, and styles, no matter what your laminate flooring needs are, Specialty Flooring has the products and looks to satisfy. 
You can learn more about the benefits of laminate flooring and our selection below.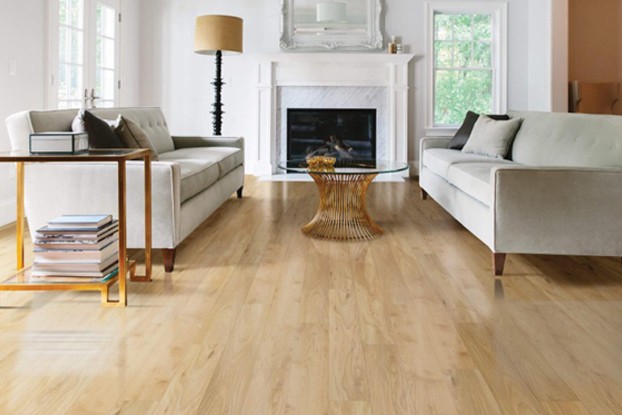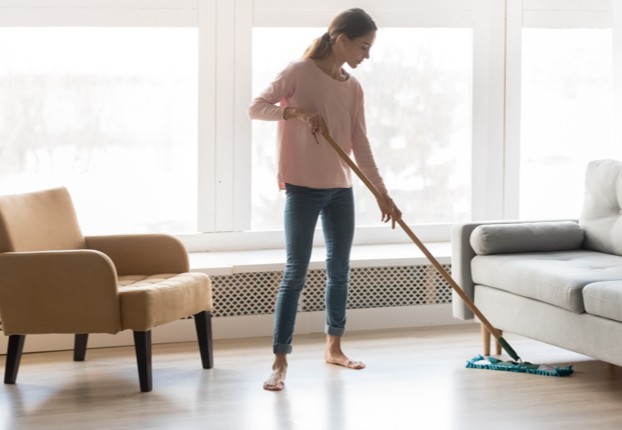 The Benefits Of Laminate Flooring
Laminate offers several incredible benefits, including: 
Laminate can emulate the look of hardwood or natural stone while being available at a much lower price than the actual thing. 
Laminate offers the benefits of an engineered floor, like resistance to moisture, spills, scratches, and stains. 
Laminate can look great and function well in a variety of rooms within the home. 
Laminate is durable for its price point. 
Laminate requires only basic care to continue looking great. 
Laminate is stylish and attractive!
For more information on laminate flooring, browse our additional resources below. 
Additional Laminate Resources
Need Laminate Inspiration?
Browse our laminate inspiration gallery to see the newest trends.